endless possibilities
- This is where the patented ehabitat system is absolutely unique. Because of the flexibility of the truly modular system you can really design exactly what you want rather than limiting your option to a few standard plans. From a small bachelor pad to a large family home - anything is possible. In fact the possibilities are limited only by your imagination.
professional help
- We understand that not every one is comfortable with designing and siting their own habitat. ehabitat provides professional environmental building design services to all its customers. ehabitat's design team will visit your site and help you determine which is the best solution for you. We work with you throughout the design, documentation, approval and construction process to make the procurement of your ehabitat hassle free.
flexibility
- With ehabitat's limitless design possibilities and professional environmental building design services, why have an inflexible kit home, when you can have a customized ehabitat for the same price with a reduced construction time?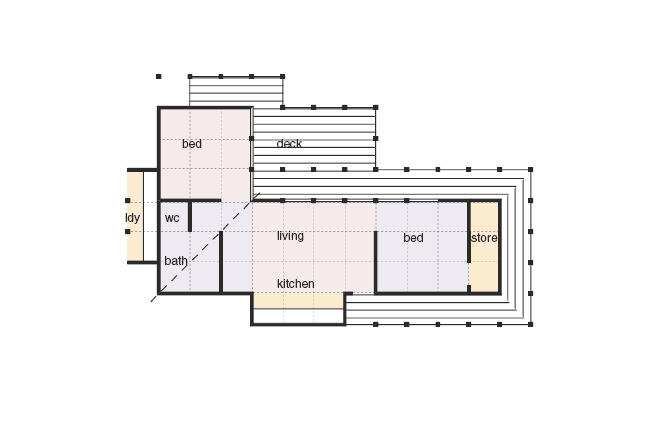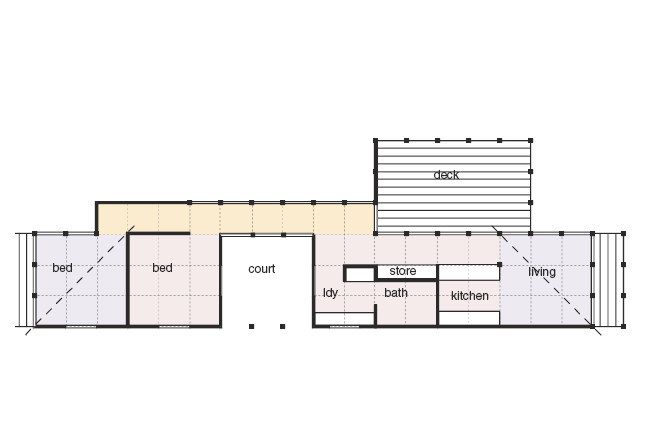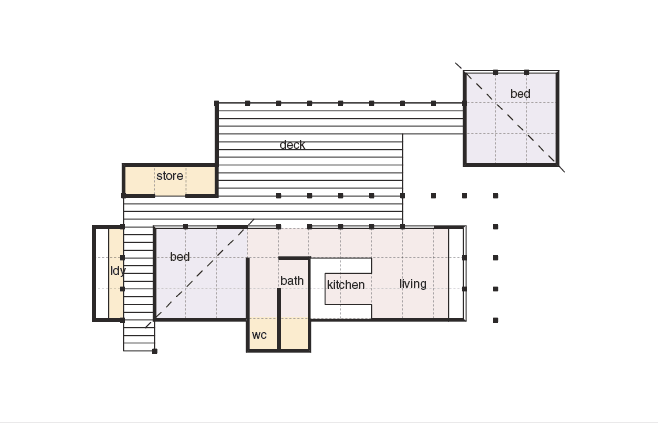 These 3 floor plans all use the same number of ehabitat components and have roughly the same floor area, but show just how adaptable the construction system is to achieving many different building forms and layouts! The diagrams are coloured to match the components on the previous page so you can see how the modules go together.
[ click to enlarge ]